The METRO Feedback Loop
Our online survey panel
Take Surveys. Win Prizes.

At METRO, we're always striving to improve. That's why we offer you so many ways to provide input – including our online survey panel, The METRO Feedback Loop. Members are eligible to participate in surveys about routes, schedules, projects, accessibility and more. Survey invitations are sent by email, so all you need is an email address and an internet connection.
It's another way to let us know what's important to you so we can improve your experience riding and using METRO.
All responses we collect are anonymous – you won't need to provide your name when completing and submitting any surveys. And just for completing and submitting survey responses, you'll have the option to enter drawings for cool prizes – tickets, gift cards and other fun stuff.
Joining the METRO Feedback Loop is free and only takes about two minutes to sign up. You must be 18 or older, a legal resident of the Houston MSA and a non-METRO employee to participate. See complete rules, including eligibility requirements, at the bottom of this page.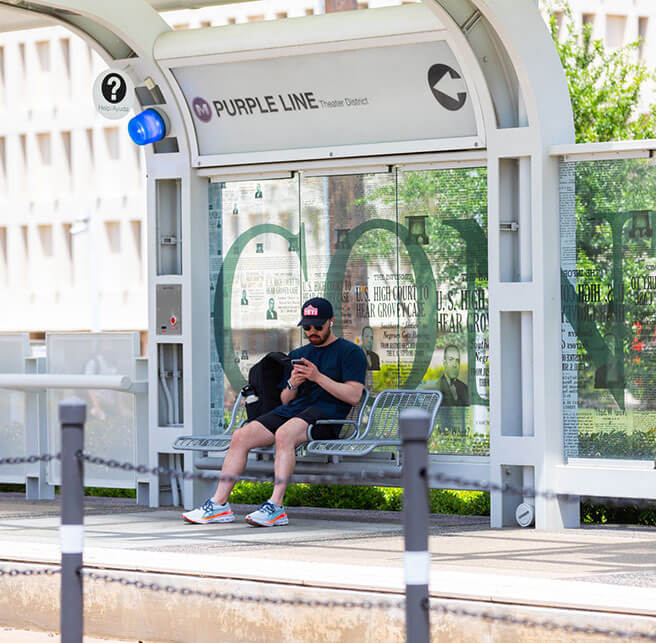 Past Survey Results
METRO Feedback Loop panel members have provided useful insight since August 2022. View recent research efforts below.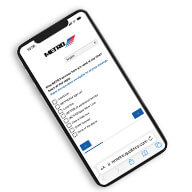 Transit Priorities
Over 2,000 METRO riders and community members took part in the first survey of METRO Feedback Loop in August 2022. Panel members shared goals for regional public transit design, favored amenities at stops and desired street enhancements.

Design for Safety
Safety and mobility were the top two transit design priorities:
33% prioritized improved safety for all users.
Another 33% focused on moving people, not just cars.

Stop Amenities
Shelter and real-time digital signs were the most wanted stop amenities:
74% prioritized shelter from elements.
45% favored digital signs with real-time arrival information.
Note: Totals do not sum to 100% since respondents could select multiple answers.

Street Improvements
Pedestrian safety was prioritized in several ways:
52% preferred enhanced pedestrian crossings when considering street improvements (reflective crosswalk signs, flashing lights and contrasting paint).
Shade trees and additional lighting were next in importance.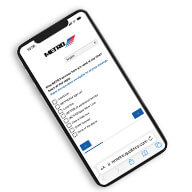 Transit Motives and Rider Tips
Just over 1,700 METRO Feedback Loop panel members provided input on motives for using public transit and tips for new users of METRO services. The survey was conducted in October and November 2022.

Reasons for Riding Transit
Vehicle access was a key factor in deciding whether or not to use METRO:
29% of panel members reported that METRO is their only form of transportation.
Another 22% ride METRO to save money.
16% indicated it was a more relaxing way to travel.

Suggestions for New Riders
Preparation was a common theme of advice for newer riders of public transit in Houston.
Experienced riders recommended that new riders download the METRO mobile phone apps to plan a trip, get up-to-the-minute travel information and pay fares.
Planning ahead was also frequently mentioned.

Requested Travel Supplies
Practical suggestions were offered for METRO RideStore merchandise.
47% preferred umbrellas.
38% wanted rain ponchos.
33% asked for reusable grocery bags.
Note: Totals do not sum to 100% since respondents could select multiple answers.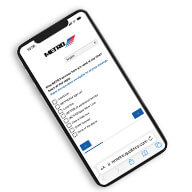 Memorable Brand Messages
Over 1,500 METRO riders and community members took part in the METRO Feedback Loop March 2023 survey. Panel members shared what they like most about riding METRO and identified memorable METRO communications.

Favorable Reputation
Participants reported favorable views of METRO.
83% indicated that they have a favorable impression of METRO.
Another 9% were neutral in their view, and 8% have a negative impression.

Benefits of Riding
Participants described what they liked most about riding METRO. Although there were varied answers, two clear benefits emerged: convenient and affordable transportation.:
About 2 in 10 (19%) indicated that METRO is a convenient way to get around Houston.
14% mentioned that METRO is affordable.
Other top mentions included gets you where you want to go, allows you to avoid traffic, avoids parking costs, and is relaxing.
Note: Totals do not sum to 100% since respondents could select multiple answers.

Memorable Messages
METRO regularly communicates its services to the greater Houston area.
The "Drive Less. Do More" campaign was the most recalled campaign (60% aided awareness).
The METRONext Moving Forward Plan and the planned METRORapid bus routes were the most memorable news stories (45% aided awareness).
8 in 10 of those who remembered a news story about METRONext and the planned METRORapid bus routes indicated that it made them feel more positive about METRO.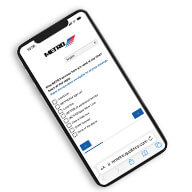 Key Performance Indicators
Nearly 900 METRO riders and community members took part in the May 2023 survey for METRO Feedback Loop. Panel members shared perceptions of METRO related to a variety of performance areas.

Favorable Reputation
METRO received favorable ratings related to overall reputation.
86% reported a favorable overall impression of METRO.
8 in 10 would recommend METRO.

Performance Ratings
METRO was reported to deliver on key mission elements.
Nearly 8 in 10 agreed that METRO is safe (76%), clean (75%), reliable (77%), ADA accessible (79%), has friendly employees (75%) and is fair in its delivery of services (77%).
92% agreed that METRO is a good value for the money.
80% agreed that METRO is easy to use.
81% agreed that METRO is convenient.
Note: Totals do not sum to 100% since respondents could select multiple answers.

Meeting Needs
Houston is the second fastest-growing metropolitan area in the U.S., which impacts traffic and quality of life.
6 in 10 agreed that METRO meets the Houston area's current transportation needs.
74% agreed that METRO is planning for the area's future transportation needs.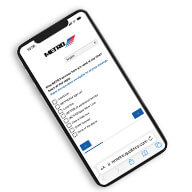 Feelings About Personal Safety
Over 1,450 METRO riders and community members took part in the METRO Feedback Loop July 2023 survey. Panel members shared feelings about personal safety while using public transit. Additionally, they identified factors that would enable greater use of METRO.

Safety Perceptions
Participants reported consistent views of personal safety onboard METRO compared with prior studies.
76% were satisfied with personal safety while using METRO.
13% were dissatisfied.
12% were neutral.

Surrounding Areas
Riders acknowledged that the area surrounding public transit impacted safety perceptions.
75% were satisfied with personal safety on the way to/from the bus stop.
70% were satisfied with personal safety on the way to/from the train station.
Among those dissatisfied with safety, 72% indicated that they were concerned about crime in the area.
At METRO, we're prioritizing transit-oriented development to create more business and social activity around transit spaces.

Our Safety Efforts
METRO continually assesses opportunities to improve safety on our system, including:
Staffing the system with METRO Police Department Officers, Fare Inspectors and Plain Clothes Officers. Learn more.
Using technology in the form of surveillance cameras, lighting, emergency call buttons, body worn cameras and more.
Offering quick and unobtrusive reporting of safety concerns via the MPD Connect app.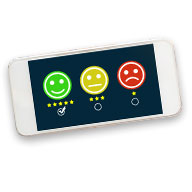 Customer Satisfaction
Over 8,300 METRO customers rated their satisfaction with METRO services in September 2023. This annual study was last conducted in 2022.

Overall Satisfaction
For the second year in a row, 85% of customers were satisfied with METRO overall.

Improved Performance
66% agreed that METRO service has improved over the past year.

Value of Services
91% agreed that METRO is a good value for the money, and 89% were satisfied with the cost per ride.
General/Overview
It's one of many ways we solicit community input. By registering, you become part of our online survey panel. That means you're eligible to receive email invitations with a link to an online survey. We may solicit your feedback about routes, schedules, projects, accessibility and more.
Participation in the Panel and any individual study is completely voluntary.
Your feedback helps inform decision-making so we can improve your METRO experience.
No. It's free to join the METRO Feedback Loop.
Privacy
Yes. Even though we collect your name and email when you first register, that information will never be associated with your answers to any survey questions.
How it Works
We estimate that METRO Feedback Loop members will be sent survey invitations approximately every month or two, with the average participant getting about four requests a year.
Because survey responses are anonymous, it's optional for you to enter prize drawings. If you choose to enter, you'll be eligible to win a $100 METRO Q Fare Card. Certain studies may offer extra prize opportunities.
Winners will be selected for each study by random drawing from respondents who have completed a survey or submitted an entry by mail. The drawing will occur within 30 days of a study concluding. Winners will be notified by email.
Participation
Your participation is voluntary. An unsubscribe link is included with each survey invitation. If you're a registered member, you may click on that link at any time to unsubscribe.
You can also request to be unsubscribed by writing to METRO. Please address your unsubscribe request to:
METRO
1900 Main St.
P.O. Box 61429
Houston, Texas, 77208-1429
Attention: Marketing Research Department - Online Survey Contests
Rules
No purchase is necessary to enter or win.
A purchase does not increase the chances of winning.
1. Eligibility: This "METRO Online Customer Panel" contest ("the Contest") is open only to those who enter by participating in designated METRO online surveys promoted and circulated by METRO's Communications Department. Methods of participation may include, but not be limited to 1) being a member of the METRO Online Customer Panel, 2) via social media, 3) via QR code or URL, 4) via email, 5) via direct mail, or 6) via directly from the METRO website. A prize drawing will occur each time an online survey is conducted during the Contest. One entry total per person per online survey regardless of method of participation. Only one (1) prize per household within any ninety (90) day period.
2. Those who enter (the "Contestant") must be at least 18 years or older and be legal residents of the Houston MSA (Austin County, Brazoria County, Chambers County, Fort Bend County, Galveston County, Harris County, Liberty County, Montgomery County, Waller County) at the time of entry. Employees of the Metropolitan Transit Authority of Harris County, Texas ("METRO"), its affiliates, subsidiaries, advertising and promotion agencies, and suppliers, (collectively the "Employees"), and immediate family members and/or those living in the same household of Employees are not eligible to participate in the Contest. The Contest is subject to all applicable federal, state, and local laws and regulations and is void where prohibited by law.
3. Agreement to Contest Rules: By participating, the Contestant agrees to be fully and unconditionally bound by these Contest Rules, and Contestant represents and warrants that Contestant meets the eligibility requirements described above. In addition, the Contestant agrees to accept the decisions of METRO as final and binding as it relates to the content of this Contest.
4. Contest Period: The Contest will begin with the first online survey on March 2, 2021 at 6:00 a.m., central standard time and with the last online survey on September 30, 2024 at 11:59p.m., Central Standard Time.
5. How to Enter: The Contest will be entered by submitting an entry as described above in Section 1. The entry must fulfill all Contest requirements, as specified, to be eligible to win Prize. Entries that are incomplete or do not adhere to these Contest Rules may be disqualified at the sole discretion of METRO. If Contestant uses fraudulent methods or otherwise attempts to circumvent the Contest Rules, Contestant's submission may be removed from eligibility. METRO reserves the right to change the Contest Rules at any time in its sole discretion.
6. Opt-Out: Contestant may opt-out of the Contest at any time if they complete an online survey but do not want to enter the drawing. To opt-out, please write to METRO, 1900 Main Street, P.O. Box 61429, Houston, Texas, 77208-1429, attention: Marketing Research Department- Online Survey Contests, or select "no" when asked if Contestant wants to be entered into the drawing.
7. Prize: The Winner(s) of the Contest (the "Winner") will receive one (1) of four (4) METRO Q Fare Cards pre-loaded with $100 ("Prize"). The current estimated market value of each Prize is $100.
8. METRO reserves the right to distribute prizes per winner as it sees fit. Prizes may also be subject to change without prior notice at the discretion of METRO. Actual/appraised value may differ at time of prize award. The specifics of the prize shall be solely determined by METRO. The prize is nontransferable and nonexchangeable. Any, and all prize-related expenses, including without limitation, any, and all federal, state, and/or local taxes, shall be the sole responsibility of the Winner. No substitution of prize or transfer/assignment of prize to others or request for the cash equivalent by Winner is permitted. Acceptance of the prize constitutes permission for METRO to use Winner's name, likeness, and entry for purposes of advertising and marketing without further compensation, unless prohibited by law.
9. Odds: The odds of winning depend on the number of eligible entries received.
Winner Selection and Notification: METRO's Marketing Division will select a Winner by random drawing from the pool of eligible entries. Entries that do not contain all required entry information or are considered inappropriate for any reason are not eligible. Winner will be selected and notified no later than 30 days from the close of each online survey. Winner must make arrangements to claim their prize in person at METRO's RideStore – 1900 Main Street, Houston, Texas 77002 – between METRO's business hours of 8 a.m. to 5 p.m. no later than 30 calendar days from the date of prize notification award via email. METRO shall have no liability for Winner's failure to receive notices due to spam, junk e-mail or other security settings, or for Winner's provision of incorrect or otherwise inaccurate contact information. If Winner cannot be contacted within 24 hours, is ineligible, or fails to claim the prize within the requisite time frame, the prize shall be forfeited, and an alternate Winner selected. Receipt by Winner of the prize offered in this Contest is conditioned upon compliance with any and all federal, state, and local laws and regulations. ANY VIOLATION OF THESE OFFICIAL RULES BY WINNER WILL RESULT IN WINNER'S DISQUALIFICATION AS WINNER OF THE CONTEST, AND ALL RIGHTS AND PRIVILEGES OF WINNER WILL BE IMMEDIATELY TERMINATED.
10. Rights Granted by Contestant: By entering content (e.g., photo, video, text, etc.), Contestant understands and agrees that METRO, METRO's partners, anyone acting on behalf of METRO, and METRO's licensees, successors, and assigns, shall have the right, where permitted by law, to print, publish, broadcast, distribute, and use in any media, now known or hereafter developed, in perpetuity and throughout the World, without limitation, Contestant's entry, name, portrait, picture, voice, likeness, image, statements about the Contest, and biographical information for news, publicity, information, trade, advertising, public relations, and promotional purposes without any further compensation, notice, review, or consent.
11. INDEMNIFICATION AND LIMITATION OF LIABILITY: BY ENTERING THE CONTEST, CONTESTANT AGREES TO INDEMNIFY, DEFEND, AND HOLD HARMLESS METRO, ITS SUBSIDIARIES, AFFILIATES, ADVERTISING AND PROMOTION AGENCIES, PARTNERS, REPRESENTATIVES, AGENTS, SUCCESSORS, ASSIGNS, EMPLOYEES, OFFICERS, AND DIRECTORS AS WELL AS FACEBOOK AND INSTAGRAM FROM AND AGAINST ANY LIABILITY, DAMAGES, LOSSES, OR INJURY RESULTING IN WHOLE OR IN PART, DIRECTLY OR INDIRECTLY, FROM CONTESTANT'S PARTICIPATION IN THE CONTEST AND THE ACCEPTANCE, USE OR MISUSE OF ANY PRIZE THAT MAY BE WON. METRO DOES NOT MAKE ANY WARRANTIES, EXPRESS OR IMPLIED, AS TO THE CONDITION, FITNESS, AUTHENTICITY OR MERCHANTABILITY OF THE PRIZE. METRO AND ITS AFFILIATES DISCLAIM ANY LIABILITY FOR DAMAGE TO ANY ELECTRONIC DEVICE RESULTING FROM ACCESS TO OR THE DOWNLOAD OF INFORMATION OR MATERIALS ASSOCIATED WITH THE CONTEST. FURTHER, UNDER NO CIRCUMSTANCES SHALL CONTESTANT BE PERMITTED TO OBTAIN AWARDS FOR, AND HEREBY WAIVES ALL RIGHTS TO, PUNITIVE, INCIDENTAL, DIRECT, INDIRECT, OR CONSEQUENTIAL DAMAGES, INCLUDING ATTORNEY'S FEES OR OUT-OF-POCKET EXPENSES (I.E. COSTS ASSOCIATED WITH ENTERING THIS CONTEST).
12. Termination of Contest: METRO reserves the right, in its sole discretion, to cancel, terminate, modify, or suspend the Contest for any reason including for virus, bug, unauthorized human intervention, fraud, corrupt or affect the administration, security, fairness, proper conduct of the Contest, or other cause beyond METRO's control. In such case, METRO may select the Winner from all eligible entries received prior to and/or after (if appropriate) the action taken by METRO. METRO has the right, in its sole discretion, to maintain the integrity of the Contest, to void entries for any reason, including, but not limited to: multiple entries from the same user from different IP addresses; multiple entries from the same computer in excess of that allowed by Contest rules; or the use of bots, macros, scripts, or other technical means for entering the Contest. Any attempt by a Contestant to deliberately damage any website or undermine the legitimate operation of the Contest may be a violation of criminal and civil laws. Should such attempt be made, METRO reserves the right to seek damages from Contestant to the fullest extent permitted by law.
13. Disputes, Venue, and Jurisdiction: This Contest is governed by the laws of the State of Texas without respect to conflict of law doctrines. As a condition of participating in this Contest, Contestant agrees that any and all disputes that cannot be resolved between the parties and causes of action arising out of or connected with this Contest, shall be resolved individually, without resort to any form of class action, exclusively before a court of competent jurisdiction in Harris County, Texas.
14. Privacy Policy: Information submitted with an entry is subject to the Privacy Policy stated on the official METRO website.
15. Winner(s) List: To obtain a copy of the Winners names or a copy of these Contest Rules, mail your request along with a stamped, self-addressed envelope, within thirty (30) days from September 30, 2024, to: METRO, 1900 Main Street, P.O. Box 61429, Houston, Texas, 77208-1429, attention: Marketing Research Department- Online Survey Contests.
16. Sponsor: The Sponsor of the Contest is the Metropolitan Transit Authority of Harris County, Texas located at 1900 Main Street, Houston, Texas, 77002.