In Progress
Here are some of the projects we're currently working on.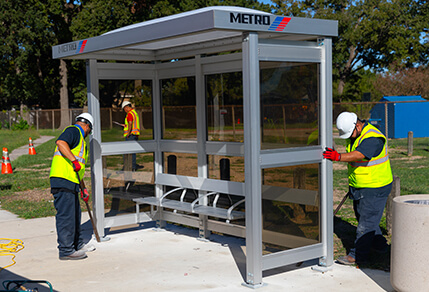 Bus Shelters
Installation of new bus shelters throughout the METRO service area, including design and construction of new shelter foundations.
ECS Facility
METRO is planning to develop a multi-purpose Emergency and Community Services Center in downtown Houston.
Lone Star Connector
This pilot program provides service to Lone Star College's Houston North Fallbrook campus and surrounding locations.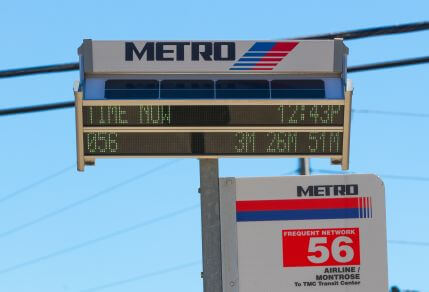 METRONext
500 miles of travel improvements to help ease traffic congestion, along with investments in service and accessibility.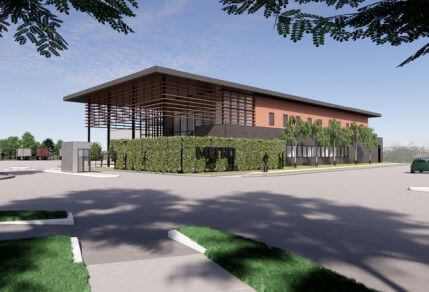 METRORail Facility
Centralized facility to support the maintenance of METRORail vehicles and improve operations on all three light rail lines.
Northline Transit Center
METRO will introduce a variety of enhancements by replacing the existing transit center and building a new parking facility overhead.
Red Lanes
METRO has updated its downtown diamond lanes to reduce congestion and increase safety along Milam and Travis streets.
Universal Accessibility
A key component of many METRO projects, we're always making improvements to bus stops so they meet or exceed ADA standards.
West Bellfort Park & Ride
This project includes a variety of enhancements to the existing facility to improve the experience for all customers.
Contact METRO Customer Service at 713-635-4000 or submit feedback online through our Public Comments System (select Construction/Planning Projects as the topic for your feedback).