METRORapid
A METRONext Moving Forward Plan investment
Looks Like a Bus. Runs Like Rail.

The METRONext Moving Forward Plan includes the introduction of METRORapid, which combines elements of light rail and bus to deliver faster connections and a convenient ride. While others are waiting at a traffic light, METRORapid keeps you moving.
This environmentally-friendly bus rapid transit service features:
Modern design offering 100% accessibility, with wider doorways and level boarding
Stations and platforms like rail
Dedicated, bus-only lane to move through traffic
Bus-friendly traffic signals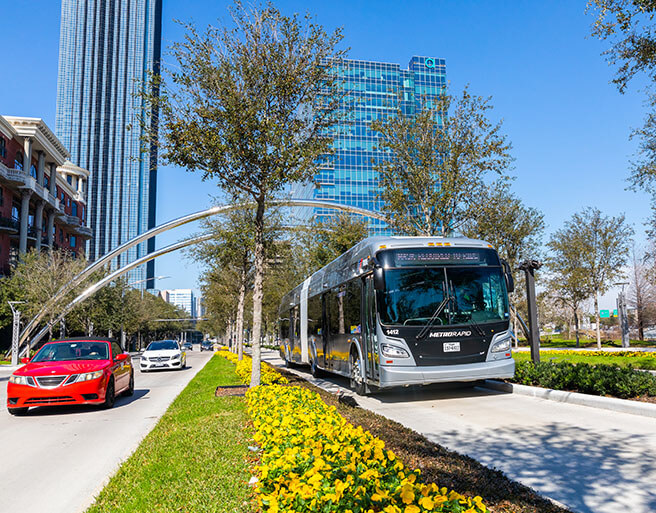 Now In Service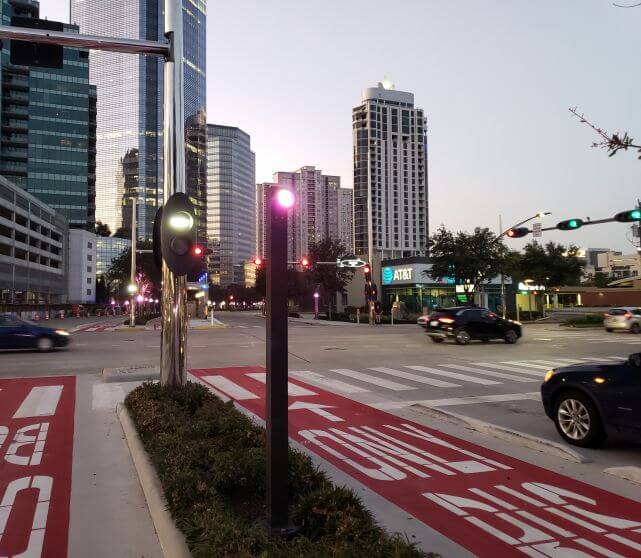 METRORapid Silver Line
The first METRORapid route in the METRORapid Silver Line (Route 433). It runs along Post Oak Blvd. connecting uptown Houston to two major transit centers, where additional service is available to other areas of the Houston region.